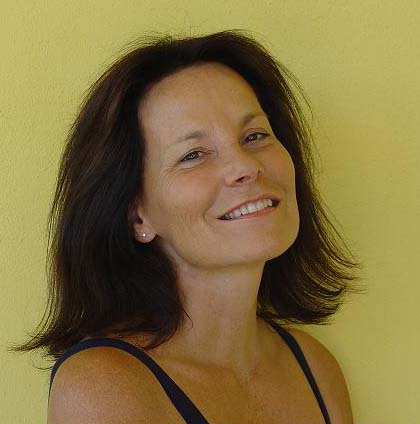 Nederlands
Ik ben beeldend kunstenaar en schilder in opdracht o.a. portretten in olieverf en acryl. Ik experimenteer veel met verschillende stijlen en technieken, maar voor opdrachten richt ik me graag naar de voorkeur en wensen van de opdrachtgever. Ben je geïnteresseerd in een portret van jezelf, je (klein)kind, of je huisdier? Maak dan je interesse kenbaar. Naast portretten schilder ik ook uitgebloeide tulpen, die ik o.a. geëxposeerd heb op de Biennale in Florence. (Voor een voorbeeld zie 'Florence Biennale') Alle schilderijen worden mooi strak opgespannen op een stevig spieraam. De zijkanten zijn ook geschilderd; er hoeft dus geen lijst om heen. De prijs is inclusief spieraam. Wiil je meer weten? Neem dangerust contact met me op.
English
I am a visual artist from the Netherlands. I specialize in portraits in oil and acrylics. I enjoy experimenting with different styles and techniques, but for commissioned portraits I am happy to comply with the client's wishes. To view my work please click on 'galerie'. Besides portraits I also paint withered tulips, which I exhibited at the Florence Biennial in 2005. (For an example click on 'Florence Biennale') All paintings are tightly stretched onto a solid canvas stretcher. The sides are also painted, so a frame is not required. If you are interested in commissioning a painting don't hesitate to contact me.
Italiano
Mi chiamo Cisca Van Veelen, Sono un'artista e dipingo ritratti, fiori ed altre cose (anche su richiesta). Faccio uso di colori ad olio e acrilico. Provo ad esprimermi in stili diversi e uso tecniche diverse, ma per quanto riguarda i dipinti su richiesta lascio la scelta al cliente. Se siete interessati in un vostro ritratto, o di vostro figlio, vostro nipote, o un vostro amico a quattro zampe, fatemelo sapere. Ci possiamo mettere d'accordo sulle possibilità. Dipingo anche fiori in piena fioritura, che ho mostrato, tra l'altro, alla Biennale a Firenze nel 2005, (per vedere un esempio clicca su 'Firenze Biennale'). Tutti i dipinti sono forniti di cornice, anche le parti laterali della cornice, in ogni quadro, sono dipinte. Non esiti a contattarmi per qualsiasi richiesta.